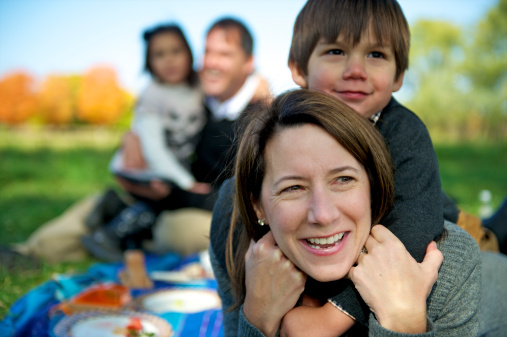 Some advice this Mother's Day from Erika Fiorenza, Clinical Psychologist, Psychology Consultants 
Recent studies reveal that women experience higher overall levels of stress and anxiety than our male counterparts.
Once a woman enters motherhood, her stress levels reach an all-time high as she tries to juggle her career with children, home life and everything in-between.
A woman's body is also more chemically susceptible to stress and depression with the various hormonal balances associated with premenstrual, post-partum and menopausal change.
Research shows that high levels of stress can impact the immune system, and result in more serious health problems.
The problem is, women, and mothers in particular, are very good at looking after everyone else's health but notoriously bad at looking after their own.
It's important to take a minute to check in with ourselves to ensure our emotional, physical and mental health is in balance. This means saying no more often and ridding yourself of that wretched guilt that creeps up when you might consider putting your needs first.
There is also increasing pressure on mothers to be experts at multitasking and keeping it all together. Adding this sort of pressure to your existing work-life stressors is unnecessary and can lead to the mother of all meltdowns.
Enlisting help, keeping it real and being open about how difficult juggling everything can be will help the sorority of motherhood and relieve the pressure to do it all.
My advice this Mother's Day is to pass the baton and let someone else take charge. Let yourself be spoilt, take some time for yourself to do something you enjoy – and do it guilt-free!
If you are experiencing high levels of stress and anxiety or other emotional difficulties, don't just solider on. Prioritise your own health and seek professional help today.