Posted on August 19, 2017 in Uncategorized -

0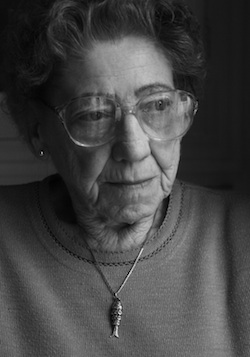 During QLD Senior's Week 19-27 August 
Liz Bamford, Psychologist, Psychology Consultants 
We are all ageing, let's face it, it's a beautiful human reality and try as we might to reverse the process, not even the most esteemed scientist has the cure. As we age and particularly beyond 65 years, we accept a new normal, where health conditions are part of daily life and things start to slow down. Although, this is inevitable, many older adults may also accept that feeling of psychological distress are a normal part of the ageing process.
Research findings suggest that as we age, feelings of psychological distress may increase and for some people this may be a symptom of depression or anxiety. Sometimes this emotional distress is triggered by a life event, such as a change in accommodation, death of a partner, or adjusting to a new or worsening health conditions.
Despite the ageing population and rising levels of psychological distress, there are more young people seeking psychological help than the older section of the population.
So why is this so and how can we change it?
Over the last decade, mental health campaigns and industry based initiatives have helped enormously to reduced stigma associated with mental health issues. That said, the social perception of mental health issues being common, is relatively new and for the older generation it may feel counterintuitive to ask for help when feeling sad, lonely and 'not quite right'.
Feelings of powerlessness amongst the ageing population is common, particularly when experiencing physical changes and this can transcend into emotional and psychological difficulties. Although these feelings are common, this does not mean they are to be expected and should be ignored.
It is just as important for older adults to talk about their feelings and emotional experiences, as it is to present physical complaints to the doctor. Like the physical complaints, if left untreated they may worsen.
Talking to a psychologist can help to understand what might be happening when feelings of sadness, worry or frustration are overwhelming. A psychologist can also devise strategies for dealing with new realities of life and manage feelings of sadness, worry, grief or loss. If you are experiencing emotional or psychological distress that is interfering with everyday life, don't accept it as normal, speak to your GP about the best steps forward.
Read more about Liz Bamford, Psychologist
Please follow and like us:
Related Posts
About The Author