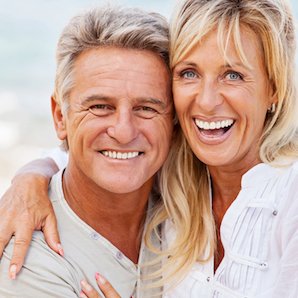 People often think of 'Couples Counselling' as the last resort to save a relationship; a cry for help when the relationship's engine has completely broken down. This is simply the wrong approach. Just like we need mechanics to tune our car engine, accountants to fix our tax and dentists to polish the smile bones; therapists can help us keep what's most precious in top nick too!
Couples counselling is a really positive way to encourage open and clear communication between two people in a romantic relationship. Often, despite best intentions, the busyness of work and family life, can get in the way of tuning your relationship's engine and poor communication and entrenched negative behaviours can cause it to break down. But just like your car, teeth or finances, it's best to avoid breaking point before enlisting help.
What is Couple's Therapy?
At Psychology Consultants we have a number of clinical psychologists, specifically trained in the field of relationship counselling. Our Clinical Psychologists use a range of therapeutic interventions to gain insight into your relationship, employing strategies to resolve conflict and improve your satisfaction with each other. Problems may range from specific issues, like sex, money and spending, to generalised concerns with communication and emotions. Your therapist will focus on providing practical everyday solutions to improve your relationship, like rules of engagement, how you agree to talk and interact with one another.
Often ideas of how relationships should function are based on how our parents or family members interact and this is not always ideal. Discussing roles, responsibilities within the relationship as well as mutually acceptable styles of communication can reveal differences in ideologies, sometimes the root of the problem.
Most people come away from couple's therapy with a much deeper understanding of their partner, having spent time understanding each other's perspective and emotional needs. It also aims to improve communication and develop better conflict resolution skills, with the outcome often improving the individuals emotional and mental health. Couple's therapy not only resolve current issues but may prevent major breakdowns. So rather than consider couples therapy as a last resort, reframe it and add it to your annual "check-up" list.
If you think you and your partner could benefit from couples therapy, check out our team of Clinical Psychologists and their areas of specialisation here.