Posted on February 6, 2019 in Uncategorized -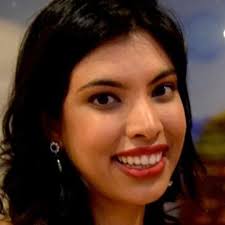 Psychology Consultants warmly welcomes Dr Madan to the Newmarket team. Dr Madan is a Clinical Psychologist and Neuropsychologist who enjoys working with people of all ages with mild-to-severe mental health conditions. She completed a Doctorate of Clinical Psychology and Clinical Neuropsychology at the University of Queensland.
She has practiced in Australia, London, and Ireland, in a variety of settings, including government services, community neuro-rehabilitation, private clinics, and hospital inpatient and outpatient services. She has specialised experience in treating a range of mental health conditions, including depression, anxiety, low self-esteem, emotion dysregulation, trauma, and adjustment difficulties following major life transitions (e.g., grief and bereavement, trauma, separation, and parenting).
Dr Madan utilises a range of evidence-based therapy techniques in her practice including Cognitive-Behaviour Therapy, Acceptance and Commitment Therapy, Mindfulness and Positive Psychology. Her therapeutic practice focuses on enhancing emotional awareness, managing difficult emotional experiences (stress, anxiety, anger and depression) while working towards developing more positive patterns of communication and behaviour. She is particularly passionate about developing targeted interventions aimed at bolstering individual resilience and coping with loss, trauma, and disability. Dr Madan has published in peer reviewed journal articles that have examined hope and psychological adjustment to chronic illness and disability.
Dr Madan works from our Newmarket practice on Monday as well as Thursday 2:30-7:00pm & Friday 2:00-6:30pm. Please contact reception to make an appointment (07) 3356 8255
Related Posts
About The Author