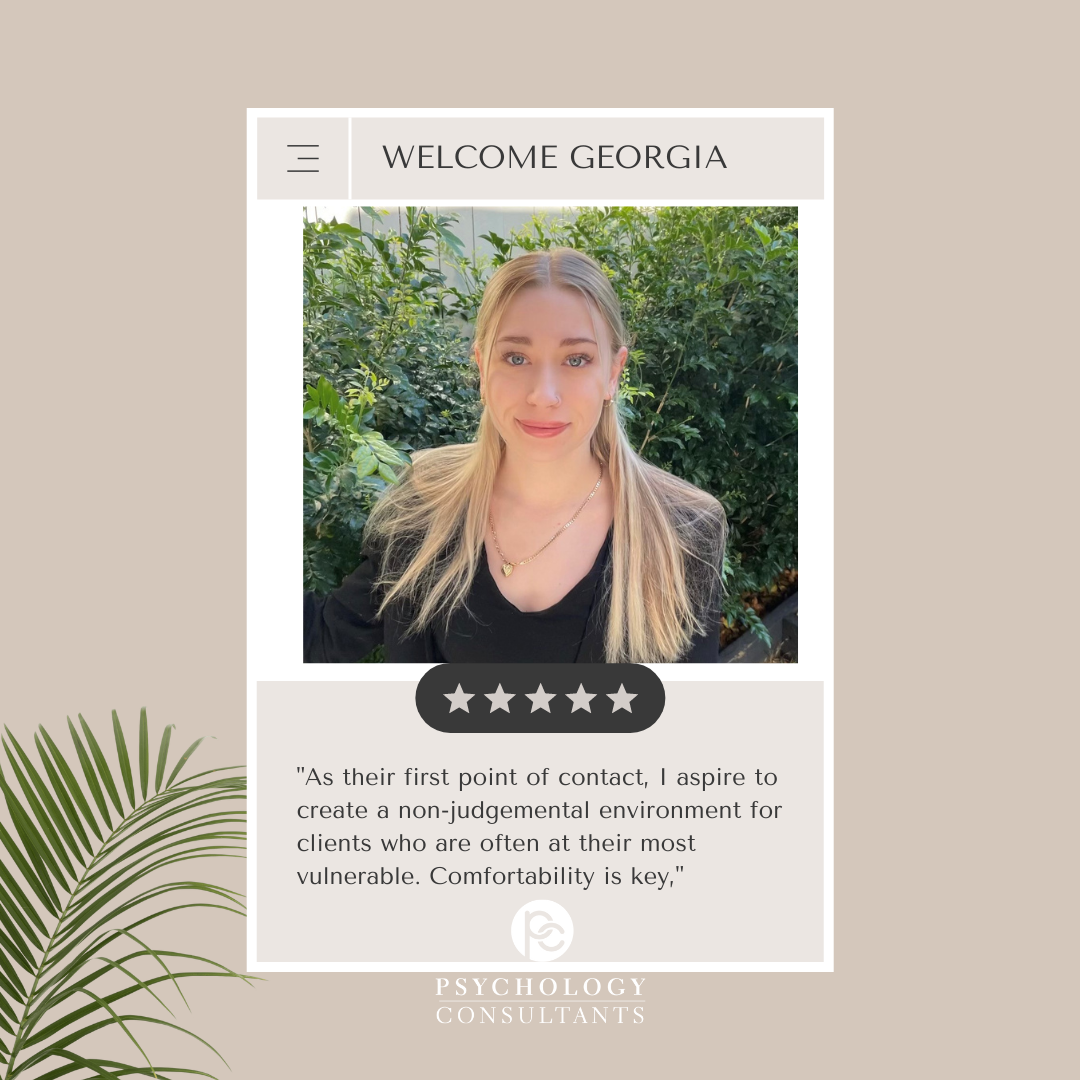 Taking that first step towards better health by making an appointment to see a mental health professional is a positive move for the future, but for many people it can feel confronting and uncomfortable. The first port of call is the front desk, from the first phone call to the physical greeting, these people play an important role in a client's wellness journey.
Psychology Consultants are very pleased to welcome a new receptionist to our caring team of administrators as we wish our outgoing front desker, Taicia all the best on her journey into motherhood.
Georgia who has previously worked in the industry, is passionate about creating an atmosphere that feels welcoming and safe. "As their first point of contact, I aspire to create a non-judgemental environment for clients who are often at their most vulnerable. Comfortability is key," says Georgia.
At both Newmarket and Morningside, our front desk aims to greet clients by name and build a rapport as we strive to make them feel comfortable and safe. These hard-working team members have a strong attention to detail, multitasking with data entry, answering calls, greeting clients and making appointments. The office simply does not function without their expert skills.
In both personal and professional relationships, non-verbal body language is instrumental in good communication, often speaking louder than words. "Welcoming body language and effective non-verbal communication is really important in establishing rapport with clients," Georgia says.
Georgia who dreams of graduating from university and becoming a clinical health psychologist, is passionate about breaking down any stigma surrounding mental health. She understands the hard slog involved in becoming a psychologist and although she is currently enjoying university, she is also studying business with a backup plan to work in human resources and/or organisational psychology.
Georgia will work across both practices and looks forward to welcoming you to Psychology Consultants.