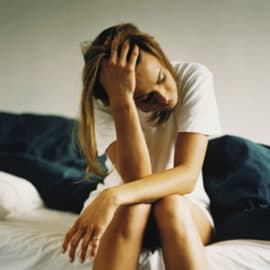 By Clinical Psychologist, Kathryn Smith
It's no secret that we all feel a little fuzzy in the head when we have not had enough sleep. But ongoing sleeplessness or insomnia can lead to serious mental health issues, including anxiety and depression.
Clinical Psychologist, Kathryn Smith who facilitates sleep programme, Towards Better Sleep says; "Sleep difficulty is one of the most frequent complaints people present to health practitioners, affecting about 10% of the population. It can have major adverse effects on a person's life, and has been associated with psychological, occupational, health and economic repercussions.
Chronic sleep difficulties can lead to psychological distress, impairment in daytime functioning, fatigue-related error-making or accidents, and increased use of sick leave" she said.
According to the Sleep Health Foundation, research suggests that 60-90% of patients with depression have insomnia and approximately 20% of people with depression have sleep apnoea.
The Harvard Mental Health Newsletter states "Once viewed only as symptoms, sleep problems may actually contribute to psychiatric disorders". People who sleep poorly are much more likely to develop significant mental illness, including depression and anxiety, than those who sleep well."
If you have ongoing sleep concerns and would like to take action, talk to your GP about your suitability for the Towards Better Sleep Programme.
Towards Better Sleep is a cognitive behavioural treatment programme that uses evidenced based techniques that focus on sleep education and behavioural techniques, correcting faulty thinking and relaxation strategies.
The final programme for the year commences 23rd October, places are limited. Register your interest by emailing tbs@psychologyconsultants.com.au or (07) 3356 8255
Visit the website for more information www.towardsbettersleep.com.au