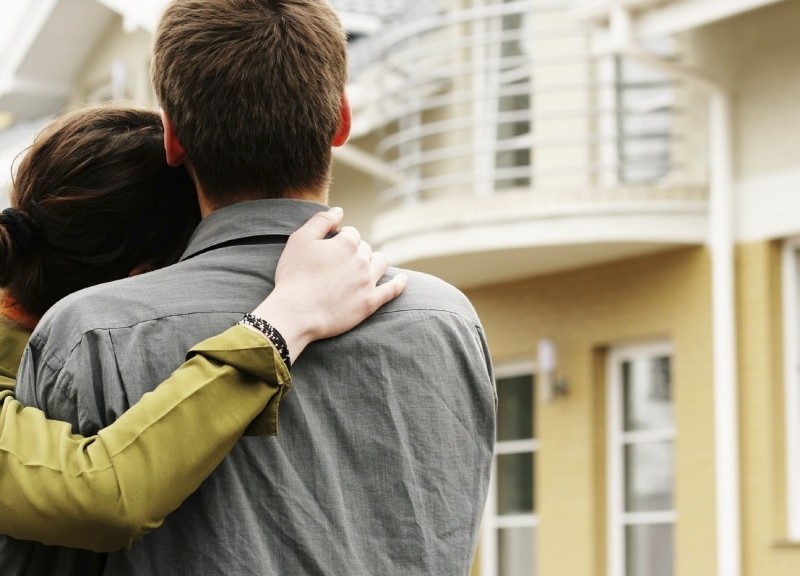 By Kylie Layton: Clinical Psychologist
Buying your first home, or renovating and creating your dream home, is one of those things most people have on their bucket list. It's a special moment to step inside a place that you have imagined owning and is now it's all yours (well yours and the bank's!). With the arrival of such an event we expect to experience excitement and a sense of satisfaction but other emotions can creep in there as well.
Relationship troubles can often coincide with what should be an exciting and happy time in our lives and although this is perplexing, it is all too common to be a coincidence.  It can make us stop and wonder what this means about the relationship and its chance of success.
Often the first step is, to have a closer look at the process of buying a house to find out what went wrong. First there are a whole bunch of decisions to make: Where should we buy? How much should we spend? Is this a 'forever house'? How many rooms should it have? These are just a few of the questions that should be answered before embarking on the hunt. Next there was the house hunting and dealing with real estate agents and then the packing and cleaning. And then, of course, the lawyers, building inspectors, local council and negotiations with the bank. It's a complex process and one that, while exciting, can be inherently stressful. In fact, a recent survey, commissioned by Estates Direct in the UK reported buying or selling a house to be one of 'the most stressful and unpleasant experiences of modern life'.
So yes it's exciting and momentous, but it is also a stressful process and one that can put a strain you as an individual as well as on your relationship as you struggle to communicate, compromise, make decisions, and work together through the lengthy process of finding and purchasing a house.
So how can couples navigate this journey and emerge with their relationship relatively unscathed? Here are a few steps to consider throughout the process:
Take the time to share and discuss what it is that you are both looking for before you before you begin the search. We all have non negotiables; a double garage, air-con, or built-in-robes and we need to share these with our partner from the outset. We also need to talk about the role this house will fill; is it for entertaining, for raising a family or as an entry into the market? And then you need to decide what suburbs you looking in and why; near schools, close to transport, or to allow an easy commute to work?
Be prepared to compromise. Chances are your vision is a little different to your partner; who loves the rendered look but you're dreaming of a renovated Queenslander! Go back to your non-negotiables and the purpose of this new home and be prepared to negotiate the less essential details. This is also important once the search begins and you begin the challenge of finding a building that fulfils your criteria.
Aim to communicate effectively. One of the problems a lot of couple have is an unrealistic expectation that their partner should just understand what they want and need. Unfortunately human beings can't mind read and we need to clearly articulate what we want, what we need, and how we feel. Using 'I statements' (e.g. I feel upset when you don't say hello when you come home from work) rather than blaming, making requests (it would mean a lot to me if you would…) rather than demands, and remembering to treat each other with love and respect.
Be prepared to listen.  Most of the time in discussions or arguments we listen to respond, as opposed to listening to understand. Listening to understand is the key to allowing our partner to feel heard and understood. Paraphrasing what your partner has said and showing empathy and concern for their feelings and point of view are great ways of showing that you have listened and understood.
Take time out together to reconnect. In amongst work, family, and social engagements it can feel like all our spare time is needed to be spent in the hunt for the perfect house, but it is important to reconnect away from the stresses of house hunting. Spend some quality time together and do things that are fun or relaxing to make sure your connection doesn't get lost along the way!
If you feel your relationship does need the help of a professional to set some ground rules for effective communication or to help you regain a sense of satisfaction, consider enlisting a psychologist as a positive step forward for your relationship.