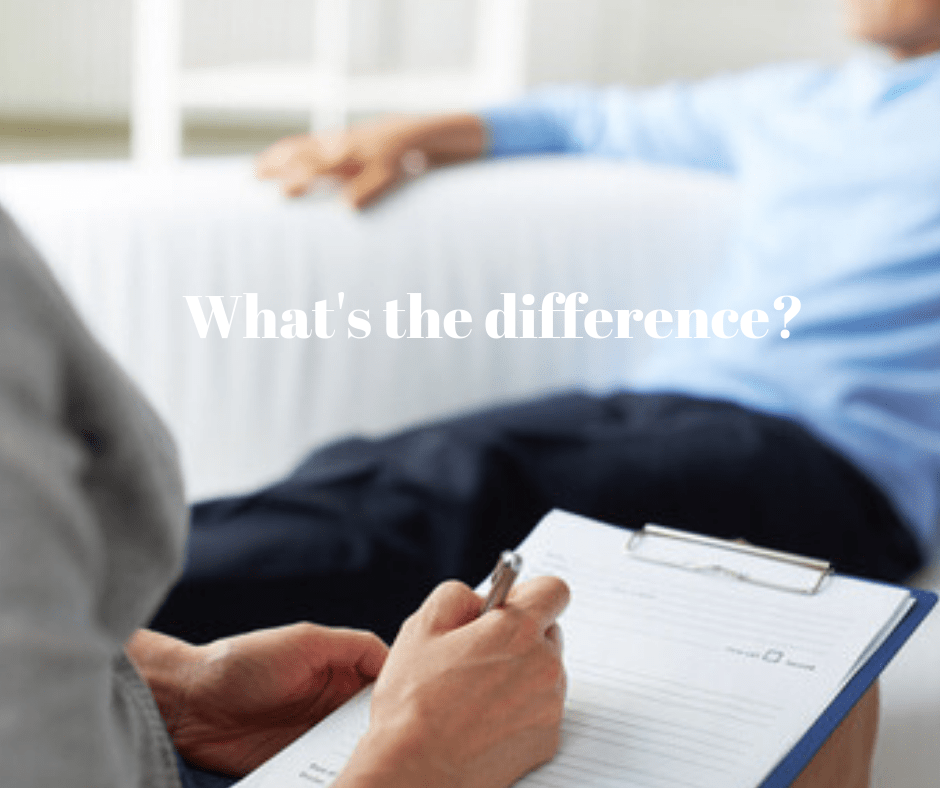 What is the difference between a psychologist, clinical psychologist, psychiatrist, and counsellor?
This is a commonly asked question of new clients and those considering therapy. This article sheds some light on the differences and similarities of professionals whose common goal, put simply, is to help better feel better.
Psychologists study human behaviour in their undergraduate and postgraduate degrees before undertaking supervised experience and gaining registration. They do not have a medical degree; however, many have postgraduate qualifications or doctoral level qualifications in clinical psychology. Clinical psychologists have specialist training in psychological assessment and therapy with diagnosed psychiatric and/or mental disorders.
Psychologists generally assist people with a range of everyday problems such as stress and relationship difficulties. They also provide counselling and therapy for people with diagnosed mental disorders, such as anxiety disorders or depression. They help people to develop the skills needed to cope and function better, and to prevent ongoing problems.
Clinical psychologists and psychologists cannot prescribe medication. Their treatments are based on changing behaviour and emotional responses without medication. There is a considerable amount of evidence showing psychological treatments are effective on their own, as well as in combination with certain types of medication.
Psychiatrists have a medical degree, which involved six years of studying general medicine, followed by further study to specialise in the diagnosis and treatment of mental illness and emotional problems. Psychiatrists treat the effects of emotional disturbances on the body and the effects of physical conditions on the mind. Psychiatrists can prescribe medication. Some combine medication with other forms of therapy.
Source: Australian Psychological Society 
http://www.psychology.org.au 
A Counsellor assists people to "develop understanding about themselves and to make changes in their lives." According to the Psychotherapy and Counselling Federation of Australia (PACFA) 
http://www.pacfa.org.au
 it is expected that they "work within a clearly contracted principled relationship that enables individuals to explore and resolve issues of an interpersonal, intrapsychic or personal nature".
There are different types of counsellors such as rehabilitation counsellors, marriage and/or family counsellors, school counsellors and others. Each may have very different qualifications and experience levels, which can be enquired about by potential clients. In Australia there is no mandated minimum training and qualification framework in place yet, though many counsellors are voluntary members of professional counselling associations, and are working towards this through PACFA, their peak body.
PACFA maintains a national voluntary register of counsellors and psychotherapists who have satisfied its minimum training standard. Also refer to 
http://www.theaca.net.au
 for more information on counselling.