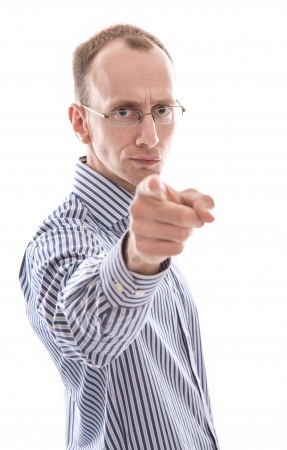 Simon is a 45 year-old happily married man with two daughters. A litigation lawyer, he seems successful and has many friends.
However, recently at a school P&C function, Simon became verbally and physically threatening towards a friend about an issue which had been brewing for some time. Making a terrible scene in front of school acquaintances, Simon was extremely embarrassed about his behaviour.
Although his wife said not to worry about the incident, Simon decided to see a psychologist to prevent such an outburst reoccurring.
After our meeting, Simon discovered several life patterns where anger and aggression were present. At work, he can be aggressive as a part of his role. Socially, he recalled incidences of aggressively throwing golf clubs after a poor shot and getting very upset when a friend made fun of his football team.
Simon understood that although anger is not an inherently bad emotion, it can be expressed inappropriately. And inappropriate anger usually stems from irrational beliefs. It was this inappropriate anger and aggression that Simon wanted to control.
Together, Simon and I successfully worked on ways to control his anger and aggression. We developed an action plan and over several weeks, Simon was able to practise his plan:
Control angry and irrational thinking by becoming aware of thoughts when angry and choosing to have a more helpful attitude.
Use relaxation such as breathing, muscle relaxation, and imagery to control the body sensations associated with anger.
Do something incompatible to what you do when your angry such as forcing yourself to smile or laugh.
Simon now feels confident he is able to control any inappropriate anger because together we can take steps towards change. www.believeinchange.com.au 
For assistance with anger management please contact us to arrange an appointment with one of our psychologists enquiries@psychologyconsutlants.com.au