Posted on July 8, 2019 in Uncategorized -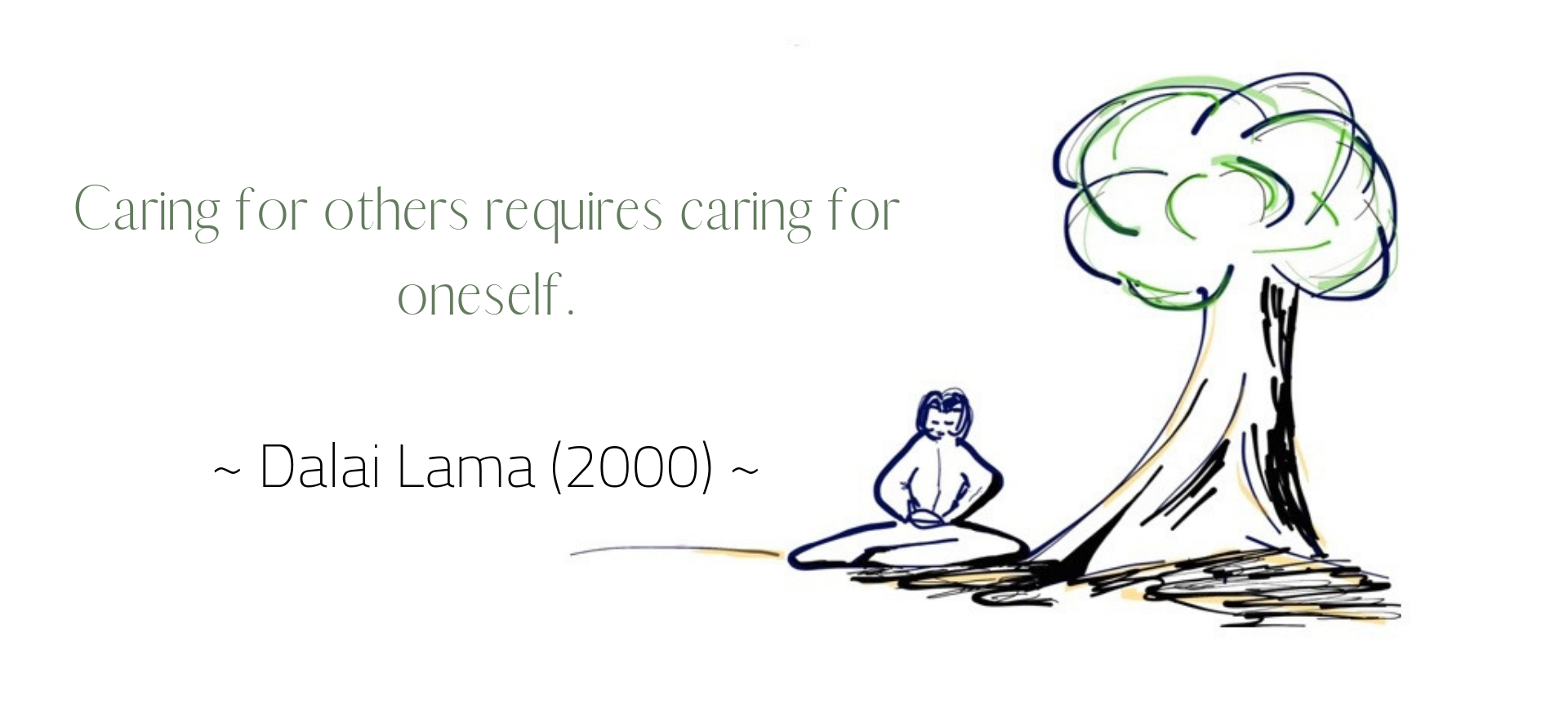 Presented by Dr Christopher Germer and Tina Gibson 4-5th September 2019
For someone to develop genuine compassion towards others, first he or she must have a basis upon which to cultivate compassion, and that basis is the ability to connect to one's own feelings and to care for one's own welfare…caring for others requires caring for oneself.
– Dalai Lama (2000) –
About the Workshop
This workshop is an introduction to Mindful Self-Compassion (MSC), an empirically-supported training program based on the clinical perspective of Chris Germer and the pioneering research of Kristin Neff.
MSC combines the skills of mindfulness and self-compassion to enhance our capacity for emotional wellbeing. Mindfulness is the first step—turning with loving awareness toward difficult experience (emotions, sensations, thoughts). Self-compassion comes next—bringing loving awareness to ourselves. Together, mindfulness and self-compassion comprise a state of warm, connected presence during difficult moments in our lives.
Burgeoning research shows that self-compassion is strongly associated with emotional wellbeing, coping with life challenges, lower levels of anxiety and depression, healthy habits such as diet and exercise, and more satisfying, compassionate relationships. Self-compassion includes the capacity to comfort, soothe and validate ourselves, but also to protect and provide for ourselves, and to motivate ourselves to achieve our goals.
Learning Objectives
Fortunately, self-compassion can be learned by anyone. After participating in this two-day workshop, you will be able to:
* Practice self-compassion in daily life
* Understand the science of self-compassion
* Motivate yourself with kindness rather than criticism
* Handle difficult emotions with greater ease
* Manage caregiver fatigue
* Practice the art of savoring and self-appreciation
* Teach simple self-compassion exercises to clients
Program activities include talks, meditation, experiential exercises, and group discussion. Participants will directly experience self-compassion and learn practices to evoke self-compassion in daily life. No previous experience with mindfulness or meditation is required to attend the program.
About the Presenters
Dr. Christopher Germer is a clinical psychologist and lecturer on psychiatry (part-time) at Harvard Medical School. He is a co-developer (with Kristin Neff) of the Mindful Self-Compassion (MSC) program which has been taught to over 50,000 people around the world. Dr. Germer is also the author of The Mindful Path to Self-Compassion, co-author of Teaching the Mindful Self-Compassion Program and The Mindful Self-Compassion Workbook, and co-editor of Mindfulness and Psychotherapy and Wisdom and Compassion in Psychotherapy. He is a founding faculty member of the Institute for Meditation and Psychotherapy as well as the Center for Mindfulness and Compassion, Cambridge Health Alliance, Harvard Medical School. Dr. Germer teaches and leads workshops internationally on mindfulness and compassion, and has a private practice specializing in mindfulness and compassion-based psychotherapy. https://chrisgermer.com/
Tina Gibson is an experienced and passionate Mindful Self-Compassion (MSC) and Mindfulness Teacher, having facilitated programs within the Education System, Cancer Support, Women's Health and the general community. She has a sound knowledge of health and education stemming from years of experience working with diverse populations in the roles of Kinesiologist, Health Care Worker, Rehabilitation Counsellor, Health Educator and Emergency Paramedic. Tina is currently the only Certified MSC Teacher Trainer and Mentor in Australia, having taught alongside both Kristin Neff and Chris Germer. She currently offers MSC programs and workshops. Tina also provides ongoing support to past MSC particpants and community practice sessions. Tina is a member of the International Advisory Council for MSC and the Mindfulness Teachers' Network SA. http://www.adelaidemindfulness.com/
Workshop Dates and Times
Wednesday, 4 September – Thursday, 5 September 2019.
8.30am arrival and registration for a 9am start.
Workshop concludes each day at 4.30pm.
Workshop Costs
Early Bird Rate: $650.00 (before 5 August 2019; this rate will be applied automatically at checkout when making a booking)
Student Rate: $399.00 (contact the event organiser for a student code to enter at checkout when making a booking)
General Admission: $695.00
Fees include GST
Location
Victoria Park Golf Complex
309 Herston Road, Herston, QLD 4006
Contact Details
Dr Stan Steindl: stan@psychologyconsultants.com.au 
Cancellations
$50 cancellation fee up to 14 days before the workshop, $100 cancellation fee for within
Related Posts
About The Author