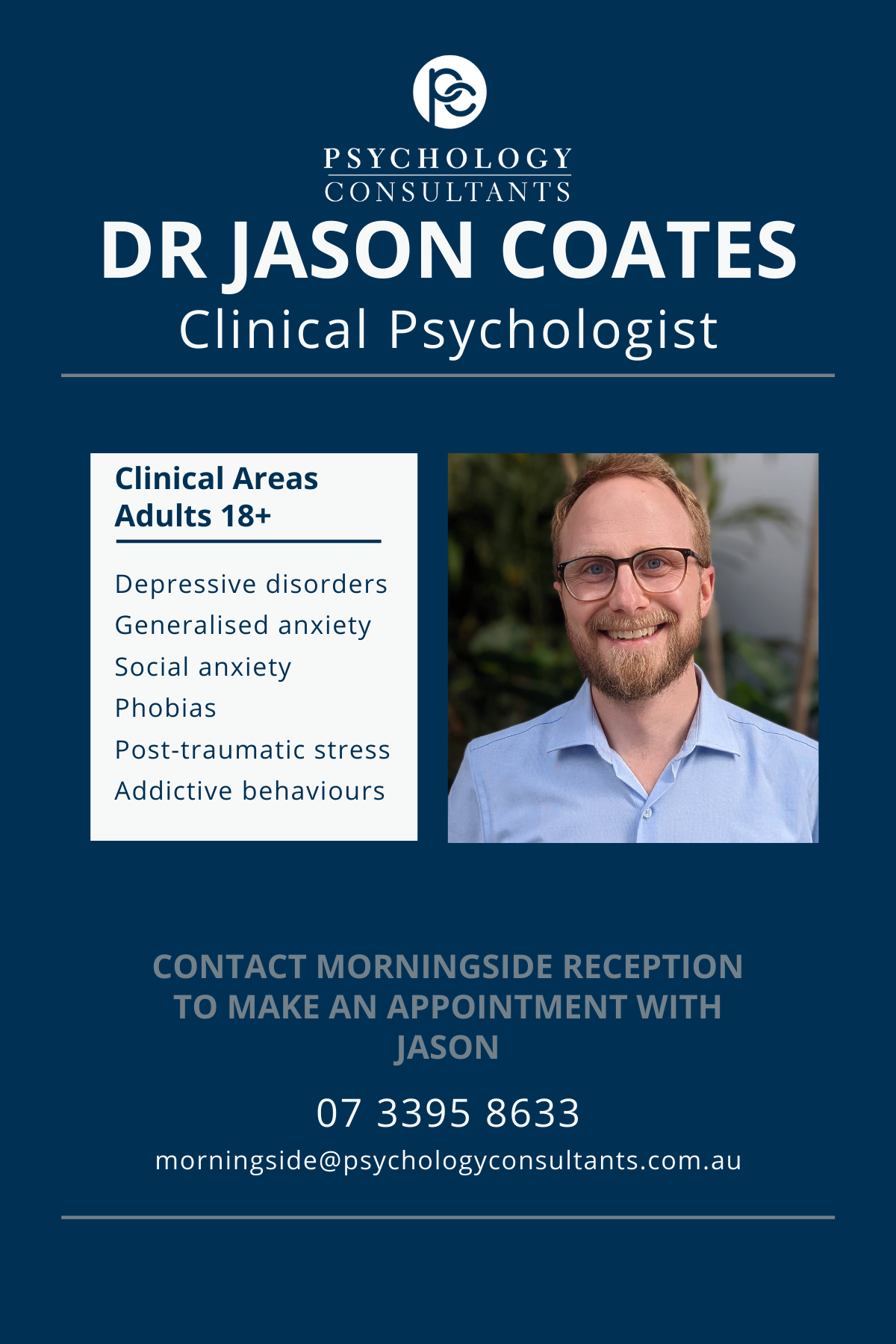 It is with great pleasure that we welcome another experienced clinical psychologist to our Morningside practice.
As a registered clinical psychologist, Jason is trained in the assessment, diagnosis, and treatment of complex mental health concerns. Jason strives to develop a clear understanding of each individual's internal experience within the context of their history, present circumstances, and goals for the future. From this perspective, he develops personally tailored treatment plans, which draw on evidence-based interventions.  Jason adopts an empathic and collaborative approach, working with his clients to set shared goals for treatment which may be checked regularly to ensure that therapy is on track.
Presenting problems Jason commonly works with include depressive disorders, generalised anxiety, social anxiety, phobias, post-traumatic stress, and addictive behaviours. His clinical approach is grounded within Cognitive Behavioural Therapy (CBT) and will often integrate techniques from Acceptance and Commitment Therapy (ACT) and Schema Therapy when it is suited to the person.
In addition to his work at Psychology Consultants, Jason also works as a Senior Psychologist at the Princess Alexandra Hospital Alcohol and Drug Assessment Unit. He is also an Adjunct Research Fellow with the National Centre for Youth Substance Use Research at the University of Queensland where he consults on research projects and is engaged in the supervision of postgraduate students.
You can view Jason's published work here:https://scholar.google.com.au/citations?user=lSTBzjgAAAAJ&hl=en
Jason is available to see clients from our Morningside practice on Thursday and Friday. Please contact reception to make an appointment.