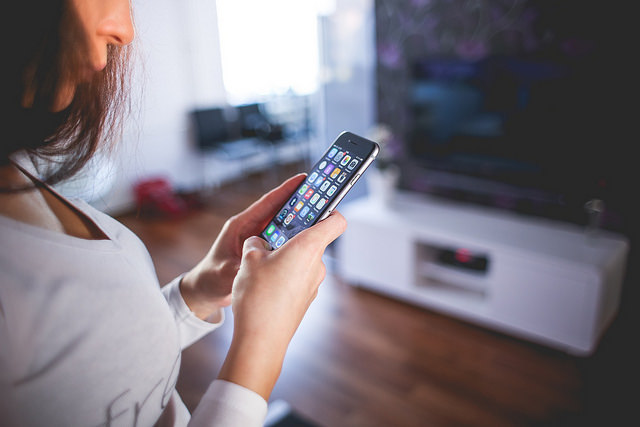 It's a new age addiction but nonetheless serious with phone addiction arising as a worldwide problem that is impacting our physical and psychological health. Health risk aside, our dependence on smart phones to communicate has changed the social landscape of the world, affecting our ability to socialise, relate and interact with each other in real time.
A survey of 3800 conducted by technology company Cisco revealed that nine of out 10 people under the age of 30, check their smart phones every 10 minutes. In psychological terms, this type of behaviour is alarming and can change the way we live our daily lives.
Walk through the CBD of a morning or catch any form of public transport and you will notice almost everyone, has their head down, buried in their smartphones, checking emails, texting or engrossed in social- media. Gone are the days when you might consider interacting with a stranger on public transport and there is now a new standard of etiquette amongst friends, loved ones and colleagues, where it is perfectly acceptable to check phones or send a quick text midst conversation.
Even though our 'smart' phones are allowing us to communicate digitally at lightning speed with anyone in the world, it would seem them are leading us to become not so smart at communicating and interacting with each other in real life.
The impact on sleep is also significant with many people admitting to sleeping with their phone under their pillow or having it bedside. Rather than yawn, roll over and acknowledge your partner, a new habit of checking the phone for any cyber-activity has formed, never mind checking the real human lying next to you. On a side note, research shows that smart phones are having adverse effects on sleep health due to too much stimulation, blue/green light omission and rising levels of anxiety caused by the dependence on the device.
Recognising that you have an issue with your phone dependency is the first step towards nipping the habit in the bud. Here are some behaviours that might lead you to reassess your relationship with your phone.
When your need to check or be with your phone starts to impact on your relationships, work or ability to focus on a daily activity.
When you must sleep with your phone or have it bedside
Feeling anxious or excessively upset when you are without your phone
Getting lost or completely preoccupied with your phone (for example, hours spent engrossed in social media)
A physical need to have your phone with you at all times
Dangerous or irresponsible use of phone such as texting or checking your phone while driving
Like all things in life, moderation is the key and this is also true of phone and technology use. If you feel like your phone is controlling you or affecting relationships, a psychologist or counsellor can give you practical strategies to overturn the habit and enable you to reignite the art of real life conversation.
For more information on our team of clinical psychologists visit www.psychologyconsultants.com.au