Posted on May 22, 2015 in Uncategorized - 0 comments -

0

By Danielle Corbett, Clinical Psychologist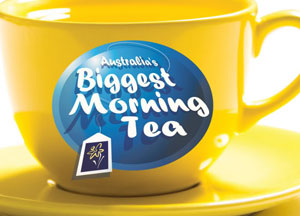 Earlier this month, The Project host Carrie Bickmore took home the Gold Logie on her fourth attempt. In accepting the Gold Logie, Bickmore donned a beanie and used her acceptance speech to raise awareness of brain cancer, which her husband died from in 2010. Most Australians will either be affected personally by cancer or be affected through friends and family. The Cancer Council expects that this year alone will see 128,000 new cancer diagnoses.
Consulting a psychologist has been shown to improve treatment and disease-related symptoms for adult cancer patients. Many cancer patients can experience depression related to their diagnosis and treatment. Researchers have identified that depression can inhibit anti-tumour immune responses, so effective treatment of the mood disturbance in addition to cancer treatment may be of benefit. Psychological interventions also reduce psychological problems experienced by people with cancer which can range from mood disturbance to body image adjustments. Additionally, researchers have found that early psychological treatment in cancer patients reduced overall distress and predicted more positive emotion, higher quality of life, and less depression which had lasting benefits when researchers reassessed patients, even up to 8 years later.
The Cancer Council estimates that 1 in 3 cancer related deaths are preventable. Psychological interventions play an important role in reducing risk factors for cancer. Tobacco use is thought to be the leading cause of preventable cancer related deaths in Australia. Psychologists can assist people to cease smoking and reduce their cancer risk. Similarly, excessive alcohol use has been associated with an increase in cancer risk. Psychologists are trained in helping people develop a safe drinking level and reduce their cancer risk.
Socialising with family and friends is also beneficial for reducing stress, so why not host a morning tea to raise funds for cancer treatment. Chances are that you, or someone you know will benefit. Australia's Biggest Morning Tea is on May 28th 2015, however you can host a morning tea at any time during May or June.
More information and a list of useful resources is available at: www.cancercouncil.org.au or www.biggestmorningtea.com.au
For more information on Danielle and our team of experienced Psychologists visit: www.psychologyconsultants.com.au
Please follow and like us:
Related Posts
About The Author