Brisbane Psychologists

Psychology Consultants is a Brisbane based practice with a professional team of Clinical Psychologists trained to help children, adolescents, men and women, couples, families, professionals and senior people to cope with a wide variety of emotional and personal challenges, such as stress, depression, anxiety, sleep and relationship troubles. Base in Brisbane's north at Newmarket and also Brisbane's south in Morningside, we are an expert team of Brisbane Psychologists, committed to the health and well-being of our clients.
Our psychology services are meticulously designed to promote safety, trust, empathy and confidentiality between our clients and us. We understand that life has become a competitive space where one has to go through different pains and struggles for the sake of mere survival. But in order to survive, it's important to have control over varying situations without succumbing to them. With this aim in mind, we offer a range of professional services through a large team of male and female Brisbane Psychologists. So when you need professional help to deal with life's situations our clinical psychologists and registered psychologist are here for you.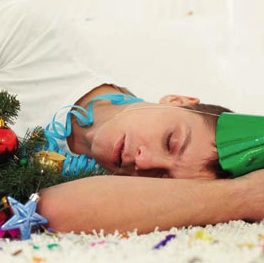 Alcohol & Festive Cheer
Dr Mark Wetton- Clinical Psychologist Want to maximise holiday cheer? Make sure to keep control of the beer... For many Australians, it wouldn't be Christmas holidays without a few glasses of sparkling, or a few beers. Alcohol has both desirable and undesirable effects – sometimes people end up doing things that they regret which can turn a time of celebration and relaxation into a time of sadness, hurt, or even physical injury. So to maximise the holiday cheer and minimise these undesired effects, here are a few things to consider. Click here to read the full article   
Skills
Dr Claire Jensen Joins The Team
Claire is extensively trained in CBT, ACT, DBT, MI and is an accredited Triple P provider. She has a wide range of experience and is able to work with adults (18+) who present with a range of clinical disorders and concerns including: depression, anxiety, stress, chronic pain, adjustment difficulties, grief and loss, anger, substance use, trauma, disordered eating, gender issues, sexual health concerns and other behavioural or emotional problems. Claire will be working from Newmarket in January. Read more about Claire here.   
Skills
Christmas Closure
Please note our Newmarket and Morningside office will be closed from 24th December through to January 2nd, reopening 3rd December. To make an appointment for the new year, please email Morningside reception- enquiries@psychologyconsultants.com.au or Newmarket reception - newmarket@psychologyconsultants.com.au  In case of emergency or crisis, please contact your doctor, your nearest hospital emergency department, Lifeline 131114 or 000.
Skills