Bachelor of Arts
Graduate Diploma in Psychology and Education
Master of Psychology (Clinical)
Member – Australian Psychological Society (APS)
Member – APS College of Clinical Psychologists
Member – Australian Association of Cognitive Behavioural Therapy (AACBT)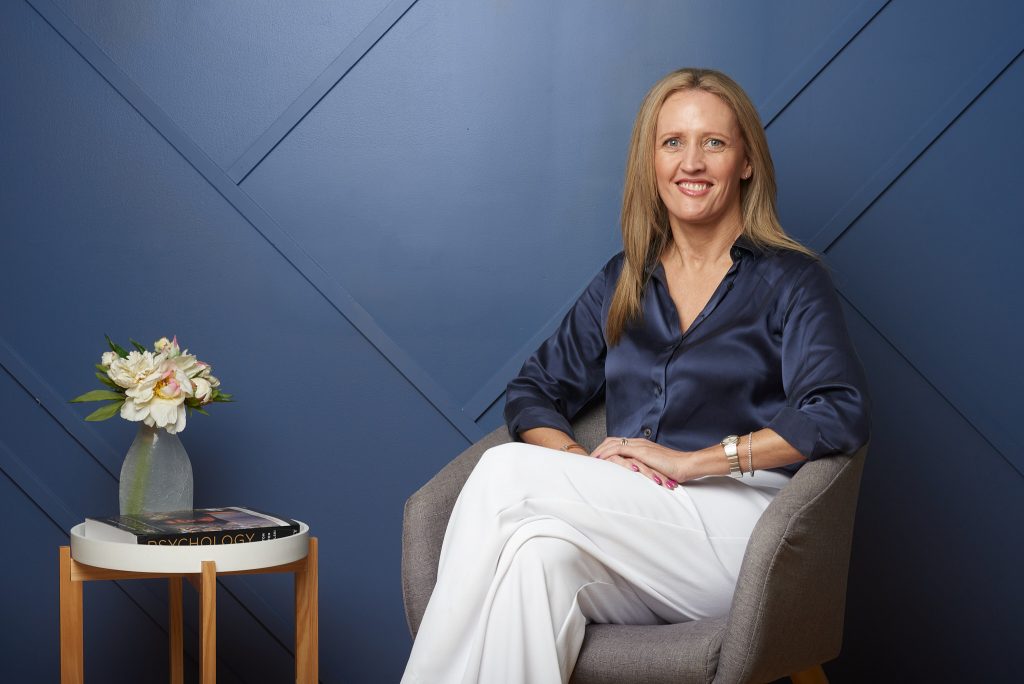 Kathryn Smith has been a registered psychologist since 1992 and is joint director at Psychology Consultants. She is a full member and qualified supervisor for the APS College of Clinical Psychologists.
With extensive experience and predominant training in the field of cognitive- behavioural therapy, Kathryn's work experience has been broad. She has worked in child and adolescent psychiatry, community psychiatry, health psychology, acute psychological assessments, medico-legal assessments, and individual counselling, management and supervision. Kathryn has held senior clinical positions in both the public and private health sectors.
Kathryn's special interests lie in treating adults with anxiety disorders such as health anxiety, panic, phobias, obsessive compulsive disorders, social phobia, and generalised anxiety disorder. She has extensive experience and expertise in treating insomnia and is the co-founder and facilitator of the Towards Better Sleep program. To learn more about Towards Better Sleep, visit the website www.towardsbettersleep.com.au
Kathryn supervises other psychologists, university postgraduate training psychologists, psychiatrists, and allied health professionals in cognitive-behavioural therapy. She is also experienced in providing workshops and lectures for GPs, psychiatrists, corporate clients and in university settings.
Kathryn works at both the Morningside and Newmarket offices.
Areas of Interest:
Adolescents (age 16+)
Anger Management
Anxiety Disorders (Panic, GAD, Social Phobia, health)
Complex Trauma
Depression
Obsessive Compulsive Disorder
Post Trauma/ Stress Syndromes eg PTSD
Grief & Loss
Health/ Lifestyle Management
Life Stage Transitions
Parenting Support
Sleep & Insomnia
Workplace Stress
Substance Use (alcohol, tobacco, other drugs)
Peri & Post-natal Depression