Posted on February 19, 2019 in Uncategorized -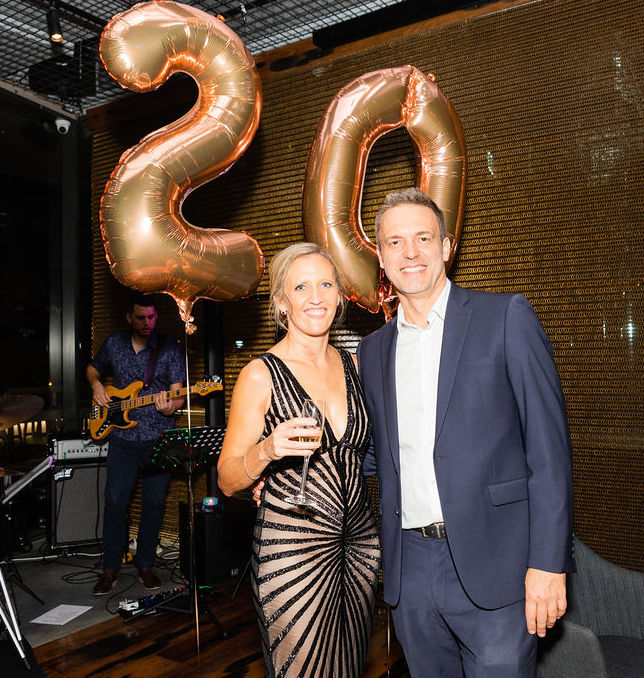 Psychology Consultants has a lot to smile about, as 2019 marks the privilege of helping people for 20 years.
Windsor local, Dr Stan Steindl, who started his career at Kids Help Line at age 19, officially established the Psychology practice on 1 January 1999, bringing in the New Year with a new purpose and mission in life; to help others and alleviate suffering.
The then Canon Hill practice, started as a one-man band and now 20 years later operate from two sites in Morningside and Newmarket with 20+ Clinical Psychologists and admin staff.
"At first I spent quite a lot of time waiting for the phone to ring. When it did ring, it was usually my mother calling to see how things were going," comments business founder, Dr Steindl.
"But gradually things got busy and by 2000 I was bringing other Clinical Psychologists in to work with me."
Queensland is home to more than 426,000 small businesses, an important core of every industry sector. They are in every community in every region, represent over 97% of businesses state-wide, and employ approximately 44% of all private sector workers (https://www.business.qld.gov.au/starting-business/advice-support/support/small-business/small-businesses-qld).
"Small business can be tough, with a very precise recipe required for growth and success; for us it came down to good partnership, government support and of course clients who needed our help," says co-owner and Clinical Psychologist Kathryn Smith, who joined the practice in 2005.
"Recently a client expressed her gratitude and stated that I had helped her immensely and had changed her life", continues Ms Smith.
"I thought, wow, I am privileged to be in such a position to be able to offer this and that makes my work worthwhile".
The business saw significant growth after the introduction of the Medicare Benefits Schedule initiative, that commenced 1 November 2006 and in 2019 employs 20 staff across two practice locations at Morningside and Newmarket.
"When the business was first established there was no Medicare rebates, with people accessing psychological therapy through private health insurance or Employee Assistance Programs (EAP), and sometimes through other insurance claims such as third party insurance or Workcover", says Dr Steindl.
Dr Steindl says that after 20 years in business, he feels most satisfied knowing that he has now worked with hundreds of people to try to help alleviate suffering.
Related Posts
About The Author