What kids need after parental separation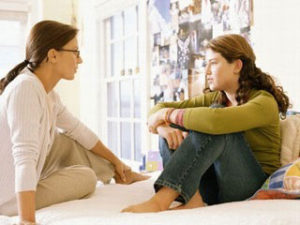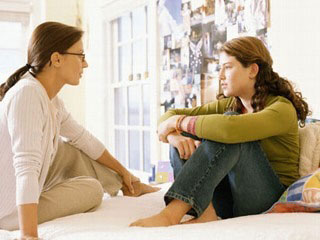 Marital separation can be a stressful and emotionally difficult time for families, with the focus often on children and how they might cope. Seeing a psychologist during this time, can help parents and children manage the transition, with practical advice and information to help parents build a secure base for your children. How children and adolescents react to their parents' separation will differ with age, thought to be due to cognitive development and maturity, as older children become more capable of understanding the reasons and implications of a marital separation.
To break it down into simple points, all children need after parental separation is:
Protection from parental conflict.
A secure emotional base.
Help to solve their problems.
Firm and reasonable limits to be safely independent.
A trusted parent when they need to be dependent.
Encouragement to learn.
Routines that help them feel in control.
Protection from trauma.
Protection from parental stress about ongoing unresolved issues with ex-partners.
To break down needs further into age groups:
Infants need:
Parents who are tuned into their needs
Predictability
A lot of time with parents who nurture them
Parents who play with them, listen carefully to their efforts to communicate, keep their world safe.
Visiting schedules that don't cause too much change.
Preschoolers need:
Plenty of time with their parents to know that they're still there for them.
Reassurance that they will see the absent parent again.
Familiar rituals to help make the transition between parents.
Young primary school-aged children need:
Help to see that they're not to blame for the separation.
Parents who stay interested and in touch with their school, activities and friends.
Encouragement to talk about their feelings.
Reassurance that the absent parent still loves them.
Clear boundaries to help them manage behaviour that may be a reaction to the separation.
Help during transitions between parents. 
Older primary school-aged children need:
Reminder that it is not their responsibility to look after their parents' well-being.
Routines that are predictable, and consistent rules and expectations.
Parents who can make room for thinking about their children's needs apart from their own.
Permission to love the other parent.
Parents who listen carefully to how they feel about things.
Adolescents need:
Daily stress in their life kept as low as possible.
Parents to be available daily to listen and give support.
Predictable routines, consistent rules and expectations.
Parents who are able to supervise them, and take a real interest in their lives.
Time and space to work out their own reactions to their parents' separation.
Flexibility in arrangements to allow them to participate in normal adolescent social activities and school events.
If you or your family need support during a separation or are experiencing marriage difficulties, seeing a psychologist can be a positive step forward for all involved. You can view our team of Clinical Psychologists here to see who is experienced in this field or call our friendly reception team to discuss who may be the right person to see. Newmarket (07) 3356 8255 or Morningside (07) 3395 8633.
How to tackle sleep deprivation in teens
We all know that sleep is vital to our health and without it things quickly unravel. From the moment we are born our lives (and those of our parents) revolve around how many hours of sleep we are getting, sometimes to the point of obsession.
Much like babies, during adolescence our biological sleep patterns change meaning we don't fall asleep until later, making that 6am alarm clock a real killer!
According to the National Sleep Foundation, teenagers required between 8-10 hours of sleep a night for their minds and bodies to function at optimal levels but due to lifestyle factors only 15% of teens actually sleep this much.
It's a well-known fact that teenagers have delayed melatonin secretion at night and then elevated in the morning, meaning their body clocks don't match their lifestyles with school commitments expecting them to rise early.
So how do we prevent sleep deprivation in our teenagers and help them achieve their best at school and maintain good mental health?
Teaching kids how to manage anxiety
Anxiety problems in children are very common, probably more so than other better known behavioural problems like conduct disorder or attention deficit hyperactivity disorder. But how can we help children who suffer from anxiety?
Anxiety and fears in children are often obvious from an early age. Children from age five can present with phobias, obsessive-compulsive problems, social fears and shyness, or separation anxiety.
Anxious children usually fear particular things (for example, strangers or separation). They will talk about their fears and will avoid the situations or activities that they fear. Parents can:
ask about their children's fears,

 listen to what they have to say, and

watch what they do
Child Psychologists
If you are looking for a child psychologist in Brisbane, Psychology Consultants has a number of Psychologists at Newmarket and Morningside trained to work with children experiencing a range of presenting problems including  anxiety, depression, grief and loss, childhood trauma and child behavioural management and anger management issues, learning disorders and eating disorders. Our child psychologists work with children and their families using various therapeutic strategies.
Below are a few articles relating to child behaviour written by some of our Clinical Psychologists that you may find useful.
Can a Psychologist help your Child?
Parenting is extremely rewarding, but it is also one of the most challenging jobs anyone could undertake. The job is made even more difficult because we receive no training in how to be parents, in what is normal behaviour for children, or in how to manage undesirable behaviour.
All parents have concerns about the development or behaviour of their child. We all worry, at times, whether the things our child does are normal and whether we are handling their behaviour in the best way. For some parents, these concerns are serious and often coping with the challenges of parenting can be difficult. At this stage, psychologists can be a valuable source of information and support.
What is a Child Psychologist?
Psychologist are sometimes wrongly perceived as professionals people visit if you are "crazy" or "having a breakdown". In reality, most people who visit psychologists are simple seeking professional help to deal with some of the difficulties of everyday life.
Different to Psychiatrists, psychologist use non-drug approaches to treating and preventing emotional and behavioural problems. Our focus is on teaching people how to manage everyday difficulties and providing strategies that help people take control of their reactions in these situations.
Psychology is a science, just like biology or chemistry, which focuses on understanding human behaviour, cognition (which includes thought, beliefs and reasoning), and emotion.
Simple Steps to solve simple phobias
By Dr Stan Steindl
Phobias such as fear of animals, heights, or the dark are common psychological problems in children:probably more so than other better known problems like conduct disorder or attention deficit hyperactivity disorder.
But how do parents know when these phobias will become a problem for their child now or in later life?
Parents may consider whether their child's phobia is interfering with their or the family's life.If it is, then something should be done about it.
If parents feel their child's phobia is becoming out of control, it is important to mange it early, to prevent the risk of them becoming anxious adults.
Case study – Worried and feeling sick in new situations
by Clinical Psychologist Miranda Mullins

Anxiety is a common problem in school children. Simple cognitive-behavioural skills can help kids build resilience and cope more confidently.
Jack is nine and his teacher describes him as well-mannered and hardworking. But his parents were concerned when he repeatedly became very upset before he presented projects in class. Jack regularly said to them that his work was not good enough and on one occasion, he vomitted before going to school. Jack's parents were also concerned that he was having trouble getting to sleep.
Bullying
By Clinical Psychologist Miranda Mullins
"Bullying can trigger anxiety, feelings of loneliness and even anger. It can impact on a child's self-confidence, concentration at school and enjoyment of day to day activities."
In her 17 years of professional career, Brisbane child psychologist Miranda Mullins has witnessed several cases of bullying and the severe impact it can bear on kids. However, today Miranda has also noticed a stronger form of online bullying.
Grief- A Grieving Child

Our team of Brisbane based child psychologists says that children usually experience grief owing to the loss of something or someone an integral part of their life. No doubt grief is a normal reaction to loss, but different people express it differently. Often, it becomes difficult for parents to manage their child's grief since they are often coping with their own loss at the same time. But there are practical solutions which parents can adopt to help their kids work through grief. Read More
ADHD- Not Always a case of ADHD
Sue and David visited Psychology Consultants worried about the behaviour of their four year-old son Nathan. They complained of the child being "difficult" and not following the instructions. They thought him to be having Attention Deficit Hyperactivity Disorder (ADHD). After investigating his problems, our team of Brisbane child psychologists recommended some practical but effective ways to improve the way they dealt with Nathan's behaviour. Read More