Posted on September 9, 2015 in Uncategorized -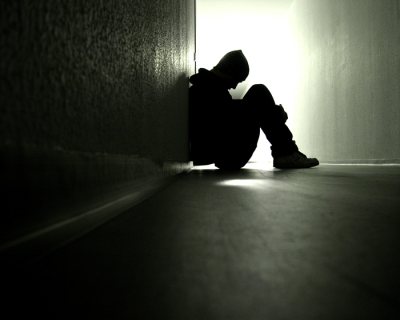 World Suicide Prevention Day is 10 September 2015. The theme this year is Preventing Suicide: Reaching Out and Saving Lives. This year's theme encourages us all to consider the role that offering support may play in combating suicide, including reaching out to put people in touch with relevant services.
As a Clinical Psychologist, there are occasions when I have the deep privilege of working closely with someone who is in such personal turmoil that they are overwhelmed with thoughts and urges to take their own life. They may be feeling hopeless, isolated, misunderstood and desperate, and they may be suffering unbearable physical or emotional pain. And so, a part of them feels like death is the only escape.
This opportunity to work with such people is indeed a privilege because one of the greatest risks for people who are considering taking their own lives is that they feel faced with many insurmountable barriers, both internal and external, to seeking support. If they have come to see me, and they are willing to share their suffering and their tragic intention with me, then we have a chance to create a safe place to discuss it and explore the options for support.
One such option which I have found to provide an excellent service for people facing these life or death choices is the Life Promotion Clinic.
As described on their website: "The Life Promotion Clinic [supported by the Australian Institute for Suicide Research and Prevention at Griffith University] was the first outpatient clinic in Australia to provide specialised treatment for suicidal behaviour. The primary goal of the Clinic is to reduce morbidity and mortality associated with suicidal behaviours." Staffed by specialist psychiatrists, psychologists and a mental health nurse, referrals can be made to the clinic for intensive support for people either acutely or persistently expressing suicidal intention or behaviour.
According to the National Mental Health Commission (2014) Review of Mental Health Programmes and Services, Australia's suicide rate has remained largely unchanged for the past decade, if not with a slight upward trend. Data from 2012 suggests that there were approximately 12 age-standardised suicide deaths per 100,000 people in Australia. Late last month, Lifeline Chairman John Brogden said that suicide is a national emergency, with 23,500 Australians taking their own lives since 2005.
Suicide is complex, difficult to predict, and people face barriers to accessing the support they need, especially when they feel the only option is to be admitted into inpatient hospital care. They often don't know what services are out there to provide support. The National Mental Health Commission review made a number of recommendations, not least that we:
provide access to adequate services, ensuring that therapeutic interventions are tailored to the complexity and severity of individual need, and
ensure first responders and health professionals who are likely to encounter suicidal people are appropriately trained in communication and intervention skills.
From my experience, the Life Promotion Clinic is at the forefront of providing these kinds of expert services to people facing these life situations and decisions.
Life Promotion Clinic: www.griffith.edu.au/health/australian-institute-suicide-research-prevention/research/life-promotion-clinic
Related Posts
About The Author