Therapist & Psychologist Brisbane
Psychology Consultants is a Brisbane based practice with a professional team of Clinical Psychologists trained to help children, adolescents, single/married men as well as women, families, professionals and senior people to cope with a wide variety of emotional and personal challenges, such as stress, depression, anxiety, and relationship troubles. Based out of Brisbane in Australia at Newmarket and Morningside, we are an expert team of Brisbane Psychologists, committed to the health and wellbeing of our clients.
Our Brisbane Psychology services are meticulously designed to promote safety, trust, empathy and confidentiality between our clients and us. We understand that life has become a competitive space where one has to go through different pains and struggles for the sake of mere survival. But in order to survive, it's important to have control over varying situations without succumbing to them. With this aim in mind, we offer a range of professional services through a large team of male and female Brisbane Psychologists.
So when you need professional help to deal with life's situations our clinical psychologists and registered psychologist are here for you.
5 Common Sleep Problems Answered By Kathryn Smith & Dr Curt Gray
Stay up late rather than go to bed earlier.
Avoid napping during the day
Develop a regular exercise regime
Learn a relaxation procedure
Keep your evenings free from technology
To read more about good sleep health techniques visit our Towards Better Sleep website www.towardsbettersleep.com.au  
Skills
Clinical Psychologist Matt Evans in the spotlight
Matthew is an experienced Clinical Psychologist working from our Newmarket practice on a Monday and Thursday. He sees children, adolescents and adults with a broad range of conditions and is particularly experienced in treating anxiety, depression, adjustment disorders, bereavement, trauma and individuals experiencing unexplained physical symptoms. Email matt@psychologyconsultants.com.au
Skills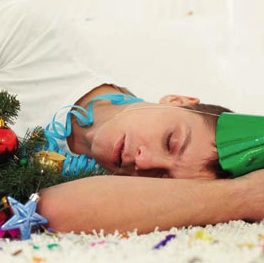 Feeling like all you want for xmas is a good night's sleep?
Towards Better Sleep is a group sleep programme designed to equip those suffering from insomnia with practical and effective strategies to improve sleep. The final programme for 2014 commences 23rd October. The group runs over 6 weeks with 4 x 1 hour sessions on the following dates: 23rd and 30th October, 13th and 27th November. Register your interest, places are limited. (07) 3356 8255 tbs@psychologyconsultants.com.au  www.towardsbettersleep.com.au 
Skills